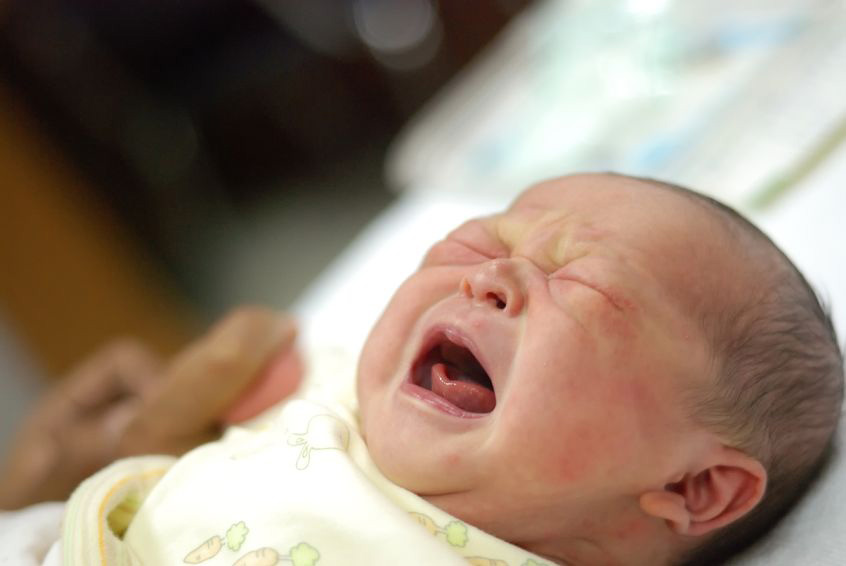 Wondering About Your Child Crying at Night? Find Out HereSaturday, 21 April 2018
---
Sleeping is an important process in our life, especially for our children whose development is still rapidly progressing. Some development happens while sleeping. According to a research performed in University of Arizona, toddler who has enough sleep has a higher ability in processing information and applying their knowledge. When they have enough sleep they can process incoming information optimally. However, you may find your children wake up in the night crying. What cause this phenomenon and how to deal with it? Crying can be a signal sent by your kids to say that something is wrong and need to be taken care of immediately. If your baby cry frequently, you might be frustrated. Here are some strategies that you can do when dealing with your crying baby.
Keep your composure. Don't panic, it is easier to find the solution when you stay calm
Identify the things your children might need. The most common cause of crying among baby are:

Hungry
Wet diaper
Hot temperature.
The baby feel unwell, check if he has any sign of coughing, fever, runny nose, and digestion problem.
Digestion problem. If your baby is still breastfed, the food that was consumed previously by the mother might influence the baby's digestion.
Insect bite
Teeth growing, especially during the age of 4 months to two years.
Too active during the day. When the baby was playing too hard, the euphoria can be felt until the night.
The baby just want to get your attention and your presence simply comfort the baby.

You also need to pay attention to special signal like: Different crying voice. At first, you might feel that all the crying sounds similar. But, with time you will realize that the baby may produce different crying voice with some gesture for a certain needs. The baby's reaction to the surrounding The change of baby's mood.
Don't shake the baby. Instead of comforting your baby, shaking too vigorously can disturb the blood supply to your baby's brain.
Find more information. You can share your problem with fellow parents. By discussing this problem, you can ease your burden and getting the right solution at the same time.
The cause of crying in the night might be different for each children, but one thing in common is that crying signifies something is wrong. Therefore, it is important for the parents to stay calm in dealing with the situation, in order to identify the culprit and for the baby to resume his sleep, and eventually to ensure his development proceed optimally.