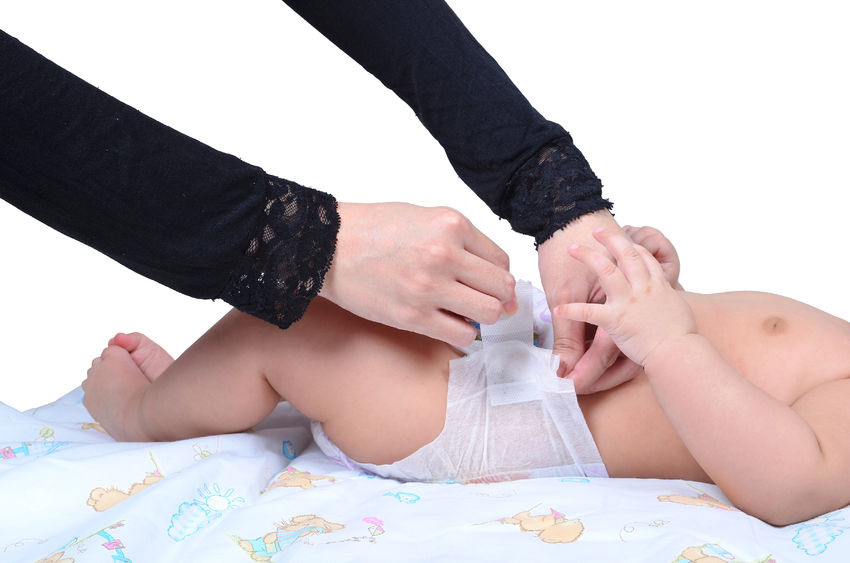 Why Constipation in Children Happens and How to Solve It.Saturday, 7 April 2018
---
It has been three days since my children's last poopy diaper. He seems uncomfortable with his condition. What should you do? One heath indicator for your children's health is his defecation pattern. You might wonder whether this is normal for your children to have infrequent defecation pattern? Or it is a sign of health problem? To identify whether your children is having difficulty passing stool is pretty easy. If he does not poop at least three times a week, he might have constipation. The other feature is the hard poo (feces) . Once the poo is successfully passed, the shape is small and hard. These are some causes of hard poo:
Your children is holding to poop This might be caused by the hesitation to pass stool in certain toilet due to bad toilet training, or he has bad experience when passing stool, for example hard stool.
He does not eat enough fiber Fiber make it easier to pass stool because fiber enhance digestion process and absorb water to the food bulk within the intestine, this will make your feces softer and easier to pass.
He does not drink enough water Dehidration will make your body absorb more water from the feces, that will make your stool hard and difficult to pass.
Lack of physical activity Physical activity will influence the activity of digestive organs. Lack of physical activity will influence the pace of your gut movement.
Certain medical condition Certain medical condition will contribute to the occurence of constipation. For baby under six months years old, the cause might include: gut abnormality, milk allergic, hypercalcemia, hypothyroidism, hirschsprung disease and spine abnormality. The others medical condition that might cause constipation is food intoxication, food allergy or milk allergy.
So what can you do to solve the constipation? You can follow these tips to improve your children's digestion and to prevent future constipation:
Make sure that your children consume enough fiber, like vegetables and fruit. If he has constipation frequently, limit low fiber food like meat and diary product, like cheese. Foods that are good for your baby's digestion are as follows:

vegetables soup
wheat cereal
fruit and vegetable in small pieces
red rice
youghurt

Increase his water intake to wash the gut and soften the feces. You can add milk or mineral water.
Make sure that your children has a regular schedule for defecation in the morning and after meal.
If lifestyle changes don't help, you can add stool softener medication. Consult your doctor for the right prescription.
If you has performed the above mentioned tips, yet there is no change in his bowel habit, or there are additional symptoms like weigth reduction, bloody stool, appetite reduction, consult to your doctor immediately for further treatment.