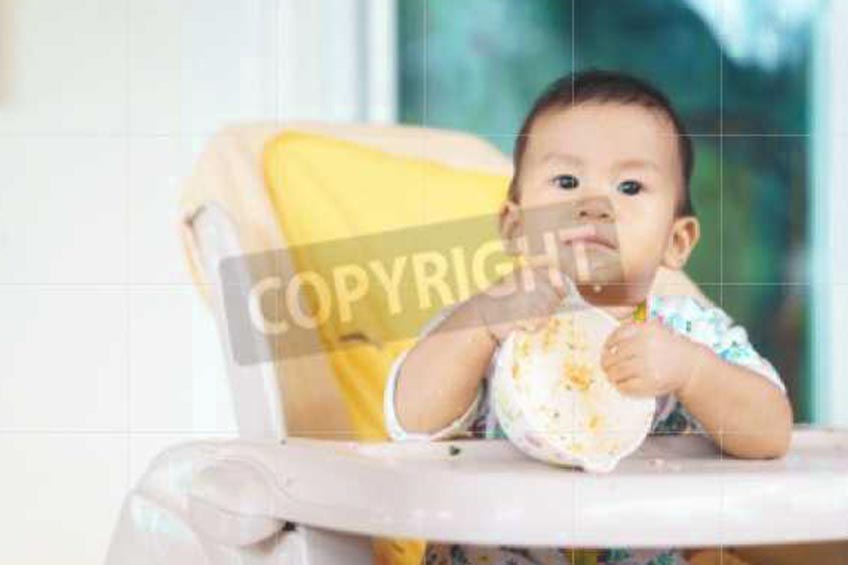 Common Feeding Problems & How to Solve ThemWednesday, 10 January 2018
---
Klikdokter.com–When your baby reaches 6 months old, here comes a time when he needs something new in his life, which is  solid food. It seems to be easy. But when it comes to feed your baby, many parents are having a headache. Why? Your baby may refuse to eat, or even has some food allergy. In this article, we would like to share to you about common problems in feeding a baby and how to handle it.
How if your baby rejects every single spoon you offer him? Don't panic! This is quite a common problem most parents have to handle - and basically - your baby will refuse new food. To help your baby to get accustomed with a new flavor of food, you can try to cut it in little pieces.
Some parents will be stressed out if they see their babies covered with food and everything is "messy". However, this is a good sign that your child has learned to take care of himself. In 9 months old, the majority of babies will want to control how and when to eat. So, the next time you see your kid stirs food with his finger, just let him. This is how he learns.
Babies who are less than 4 months old often vomit due to the immature gastrointestinal tract. To prevent them throwing up, try small portion and slow feeding first.
About 8% of babies will suffer allergy with symptoms such as rash, diarrhea, vomiting, and abdominal pain that can suddenly happen. Food such as milk, egg, soybean, and sea shell are believed as the most frequent sources of allergy. If your children show allergic symptoms, consult to pediatrician. Diarrhea and constipation Diarrhea can cause dehydration. The symptoms are dry mouth, decreasing urine volume, crying without tears, weight loss, and sunken eyes. If you find your baby showing these sign, go to the doctor immediately.
Written by:
Dyah Novita Anggraini, MD
Member of medical editorial staff
Klikdokter.com