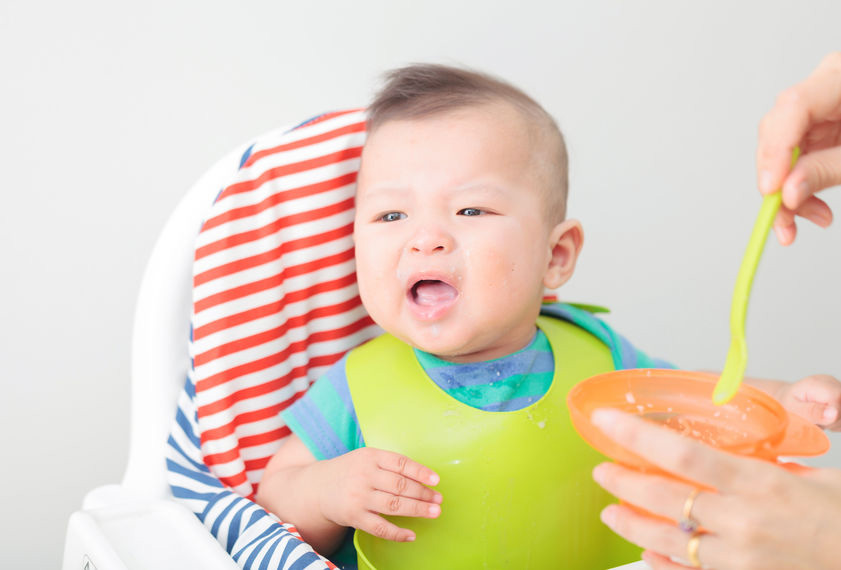 10 Baby Development Milestones that Moms need to knowMonday, 18 December 2017
---
Klikdokter.com – One of the happiest moments in every parent's life is the born day of your babies. Even, many parents say that they don't want their babies to grow older so fast because of their cuteness. Every parent want the best for their babies. To optimize your babies' growth and development, there are at least ten pillars that are important for your babies' first year of life:
All of your sleepiness and exhaustion - all because you've been awake for most nights of the first two months - can easily be paid by a very first smile of your sweet baby. After 2 months, your baby usually can react to your voice with his smile.
When smiles are no more extraordinary, laugh can be a more wonderful thing. When the Baby Reaches 4 Months Old. You can tease, tickle, or surprise him just to hear his laughter.
Well, this is what every parent are waiting for. After 4-6 months, babies can sleep well because are starting to have a more regular sleep pattern.
Five to six-month-old baby usually can sit down if his back is supported by his arm or chair. And ultimately, they can sit without help when he is 7-9 months old.
Parents should be ready when the babies start crawling at 8 months. They even can crawl faster after 9 months with their arms and legs.
Waving is their body language. Entering 9 months, babies can react to voices and movement of their parents. That's when they wave their hands.
Between 9-12 months, baby will be ready to eat finger foods because of their motor development. Give them healthy and nutritious food to boost their growth and development in this golden period. Stand In general, most babies can stand on their feet at 12 months, and they do it without help. They also can start walking with small steps while holding a chair or table (called cruising). Don't forget to watch them so they won't fall down and get hurt.
This is a big moment for the first year of baby's life. Parents (especially in this millennial era) will record this moment with their camera. But don't worry if they haven't started walking in this age, because it can be varied between 9-13 months.
Hearing your baby call you "daddy" or "mommy" will be as beautiful as Mozart melody. This will happen after a year. At this time, most babies can talk or repeat sounds/voices.
Written by:
Dyah Novita Anggraini, MD
Member of medical editorial staff
Klikdokter.com